If you have only a short amount of time you can get away, but are really in aching need of a holiday, you want something that will make a maximum impact.: a mini spa break. Here is why why like them so much, and where we like to take them
How 'Mini' is a Mini Spa Break?
Of course, with two or three nights you have enough time to really luxuriate in the experience. But even a single overnight, with an early arrival and a lazy full spa day when you wake up, can be enough to reset you if you truly give yourself over to the experience. The overnight stay is key. It signals to your consciousness that you are really devoted to relaxing. It's not something you are scheduling in between other things.
Time Stands Still
Come to a spa to understand what William Blake meant when he wrote
"Auguries of Innocence": To see a World in a Grain of Sand. And a Heaven in a Wild Flower. Hold Infinity in the palm of your hand. And Eternity in an hour….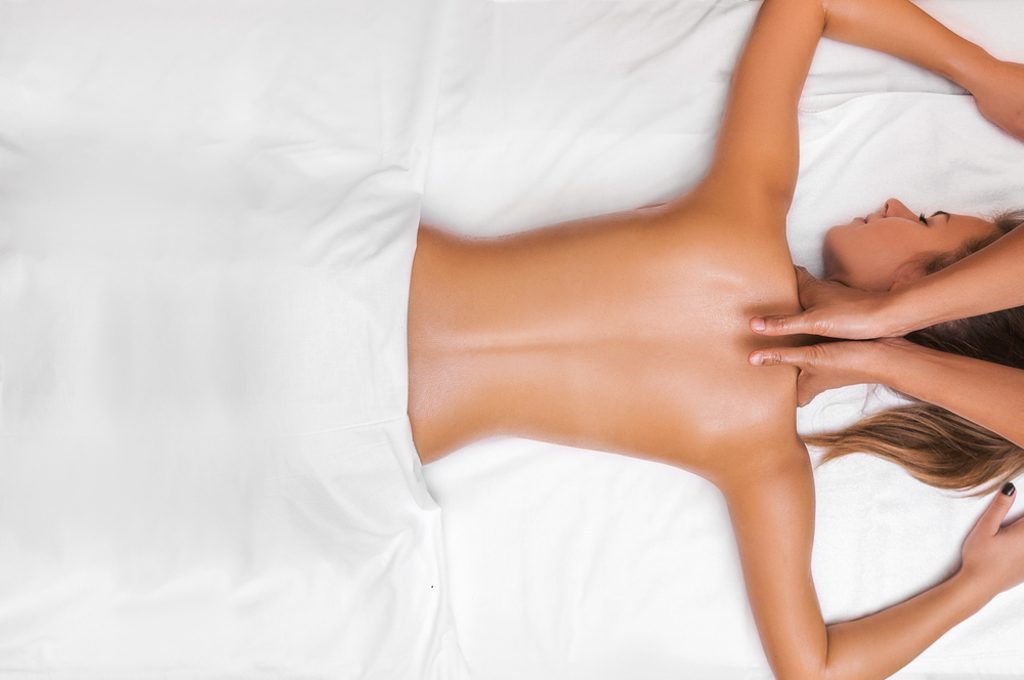 Spas have clocks for a very good reason: after the first five minutes, you lose all sense of time. Bliss overtakes you completely. But eventually you do need to leave the waters, ideally only for a massage or a good meal.
As we've all experienced, time is a relative thing, speeding up when you're in mad rush yourself, and slowing down when you're relaxed. One of the most valuable aspects of the spa experience, apart from the relaxation itself, is the sense of timelessness that such utter relaxation brings.
A Break from Routine
A Mini Break, ideally, is truly a break. It's not just about changing location, but breaking completely from the idea of routine. A city break – something we also love – replaces your day-to-day activities with better, more fun activities, like deciding who has better Sachertorte- Demmel, or the Hotel Sacher.

Bur a mini spa break takes things a step further. It's not a just break from your usual activities. It's a break from all activities, period.
Cleanse your Mind
The spa environment encourages contemplation, day-dreaming, meditation. These are things we all need more time for. Spas are great for cleansing unproductive thoughts. You'll love how positive and creative your rested mind will be.
Great Mini Spa Break Destinations
If you live in Europe, you'll be surprised how many places that feel like they are at the edge of the earth are really very easy to get to. If you're visiting, try taking a Mini Spa Break from your holiday- it's a great way to experience Europe. And you'll return to your cultural explorations recharged.
Evian-les-Bains, France
We love drinking the water. Evian, on the shores of Lake Geneva, is also one of the premier spa and wellness destinations in all Europe. Chic and cosmopolitan, Evian-les-Bains has a similar pedigree to the best known spa destinations. It was developed largely during the late 19th and early 20th century as a destination for the elite. Luxurious baths were built in 1902, and hotels from the same era. The finest of them is the five-star 1909 Hotel Royal, commissioned by the Evian Mineral Water Company. The spa of Evian offers a complete menu of treatments and luxuries.

Evian is easily reached by a charming half-hour ferry ride from Lausanne.
Rigi Kaltbad Minerbaths and Spa, Canton of Weggis, Switzerland
Yes, that name does mean "Cold Bath" but the mineral rich waters here are not sustainably heated to a cozy 35 degrees Celcius. There is also a steambath, whirlpool, sauna, and jet baths. Enjoy the waters in a dramatic Alpine setting with excellent views to the mountains. The spa itself, by architect Mario Botta, is modern and stunning. Enjoy the experience with a complete package including hotel stay, prosecco, massage, and breakfast.

Rigi Kaltbad and Minerbaths is just a little over an hour by train from Zurich, or slightly less from Luzern.
Walliser Alpentherme & Spa Leukerbad, Canton of Valais, Switzerland
Enjoy that same combination of looking at the snow-covered alps while luxuriating in thermal waters here at Walliser Alpentherme & Spa Leukerbad, but here the water is a warmer 37 to 40 degrees. Come while its snowing and watch the steam rise into the crystal cold air. Leukerbad has the most generous thermal spring in all europe, filling 30 pools daily. Enjoy it at the Thermal Hotels Leukerbad, with a complete wellness package and haute cuisine.
Leukerbad is just a two-hour train ride from Bern, and three hours from Zurich or Lucerne.
Terme di Porretta, Emilia Romagna, Italy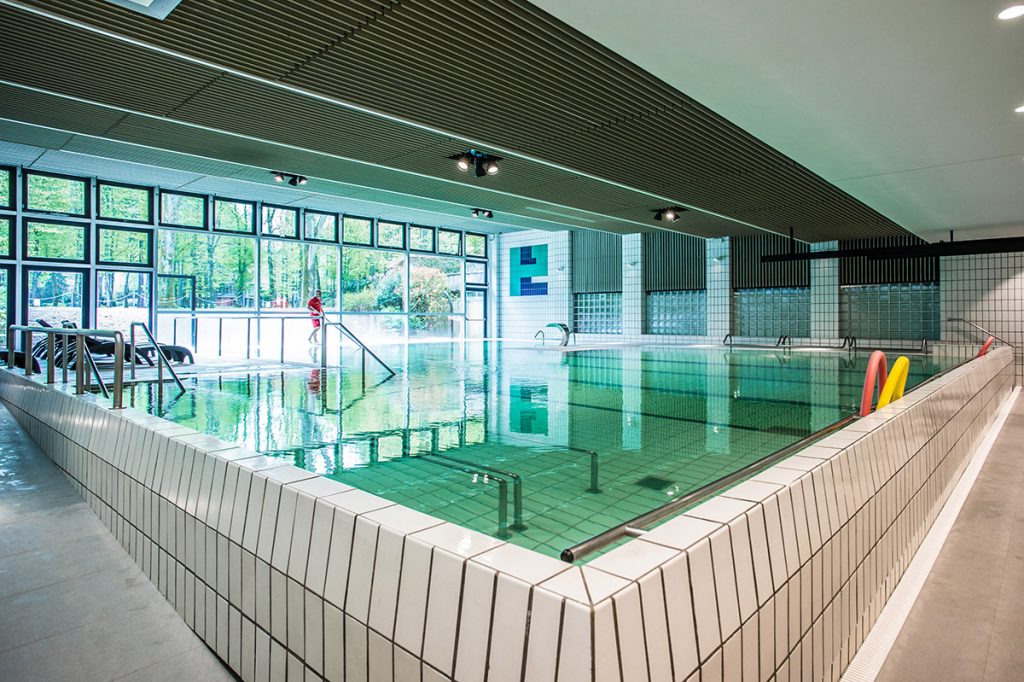 The waters of Porretta have been mentioned since the 12th century, but Porretta, like so many oter spa town, started to thrive in the 19th century. This town has the distinction of being popular with opera singers, who would treat their vocal cords to soothing inhalation treatments. The town of Porretta, straddling the border of Emilia Romagna and Tuscany, is set in some breathtaking countryside, make for hiking and exploring by bike before you unwind in the luxury of the baths. For an ideal mini break destination, the Thermal Spa Porretta Terme provides a total wellness experience in chic surroundings. The historic hotel of 1904 has been restored with attention to its heritage and character, and the spa is in a natural cave. The spa facilities include thermal pools, waterfalls, a selection of saunas, and a hamam. The architecture is elegant and unique, with the saunas housed in what was once an anti-aircraft shelter, and is now a beautifully lit cave accessible from the pools.
Porretta is just an hour and a half from Bologna by train.
Spa, Belgium
The word we use today comes from this town in Belgium, with excellent water for both drinking and bathing. The modern Thermes de Spa complex offers a full menu of spa services- facials, massages, carbonated baths, Niagra baths, among many – and day packages, some including lunch. The closest accomodation to Thermes de Spa is the chic, contemporary Radisson Blu Palace.
Spa is an hour and a half from Brussels by train.
Bath, England
Any fan of Jane Austen will know Bath, the spa town that from Roman times that was a social hub for the elite through the Georgian and Victorian eras. The gorgeous Roman Baths are now open only as a site of historical interest. The Pump Room seems still to be the place for people of fashion, although now it serves more contemporary British cuisine. The hot springs themselves can now enjoyed in an excitingly contemporary facility. The elegant glass and concrete cube is a dramatic counterpoint to its historical Georgian architectural surroundings. Enjoy the contrast from the large rooftop outdoor bath, overlooking the rooftops. The spa also offers an indoor pool and a wellness suite, which includes a Roman steam room, A Georgian steam room, an infrared sauna, and an ice chamber. Full spa services are available.
A day package offers the complete experience of Bath, both historic and contemporary, including a visit to the historic Bath complex, a visit to the contemporary Thermae Bath Spa, and Champagne afternoon Tea in the pump room. This would be more of a mini-mini spa break. Many hotels, from the most luxurious to the more modest, offer packages in conjunction with Thermae Bath Spa. The historic Royal Crescent Hotel and Spa has a deluxe package. The Ayrlington, a five-star boutique hotel, is another option. A stay at Ston Easton Park, a Palladian mansion in the Somerset countryside, adds another authentic and nostalgic dimension to the experience.
Bath is an hour and a half by train from London's Paddington Station.
Budapest, Hungary
An abundance of inexpensive flights from many European cities, an easy airport to city transfer, and an abundance of attractive hotel options in all price ranges make Budapest an excellent mini spa break destination. Add to this its famously fabulous cafe culture, nightlife scene, and just lots and lots of general jaw-dropping Belle Epoque grandeur.
But a mini spa break is about the spas. Budapest has a selection of serious destination spas ranging from 16th century Ottoman baths, to Art Nouveau baths of the early 20th century, to contemporary facilities.
The supremely luxurious Corinthia Hotel features its own, late 19th century spa with a grand period swimming pool. The Four Seasons Gresham Palace offers five star elegance in a historic and opulently restored building, a landmark on the Danube's Pest-side bank. A contemporary spa offers full services. The elaborately tiled Art Nouveau Gellert spa is Budapest's most photographed of all. The Gellert Hotel is an institution, with a monumental facade facing the Liberty bridge. Views of the Danube and Gellert Hill are sensational, and the hotel is full of character and atmosphere. Owing perhaps to the occasional frayed carpet or old-fashioned drapes, it's an extremely affordable elegant treat.